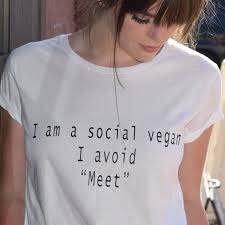 A Fun Vegan Holiday Gift Guide
By: Alia Savage
Christmas is just around the corner. If you're not vegan (but have vegan friends), you might be stressed about finding gifts that fit within our lifestyle, but don't be! We've compiled a few gift ideas sure to delight any vegan!
Snack Box/Basket
Vegans love free food. Our diet isn't exactly always economical, so we love it when we don't have to foot the food bill. That's why a vegan snack box would make a wonderful gift! There are a ton out there to choose from, so you'll have to find the one that will best suit the person you're shopping for, but a great place to start is with Vegan Cuts. 
Or, if you don't want to be on the hook for paying their monthly subscription, then you could create them a one-time snack basket, filled with hand-picked vegan snacks. Just make sure everything is non-perishable if you're going to make it ahead of time.  
Lip Balm 
Yes, really! Lip balm is something that everyone needs. But if you're vegan, it's not always readily available in the checkout line at the grocery store. And it certainly doesn't cost fifty-cents! 
Any vegan would be happy to get lip balm as a gift. My personal favorite is made by a company called Booda Butter! Not only does it keep my lips nice and moisturized, but it's also made of all-natural ingredients Don't stop there, though. There are tons of vegan-friendly brands. Shop around until you find the perfect brand for your individual needs. 
Reusable Produce Bags 
Reusable produce bags are great for people who want to reduce their carbon footprint. Most are made of cotton mesh (which shouldn't be put in the washing machine) and can be used for months and years to come. The only real downside to them is that they can be a little expensive, but that's all the more reason they would make a wonderful gift! 
Funny Vegan Tees 
It seems that everyone has jokes about vegans and our lifestyle choices. Well, the joke's on them because not only can we laugh at ourselves, we also like to get in on the fun! Enter funny vegan tees! 
Not only are they hilarious they're also super cute. There are many brands to choose from, but one good place to start is the Vegan Police, an Etsy based shop whose inventory will keep you laughing for hours. Plus, 10% of all of their profits go to the Cedar Row Farm Sanctuary. 
These are just a few vegan gifts to inspire you this holiday season. If you decide to try any of the brands we mentioned, let us know in the comment section! Leave anything off? We'd love to hear that too! 
---