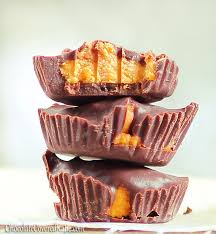 Vegan Desserts that Will be a Hit at Any Holiday Party
By: Alia Savage
The holiday season is in full swing, so the next few weeks will be filled with more sweets than we know what to do with. Navigating this saccharine landscape as a vegan can be a bit tricky, though. We want to indulge in the traditional desserts that we ate growing up, but the ingredients just don't align with our core values anymore.
So, what do we do? Miss out? NO! We just need to adapt a little. To help with that, here are two yummy vegan desserts that will be a hit at any holiday party! 
Stove Top Candied Yams 
There's nothing better than sweet, caramelized yams, topped with cinnamon and sugar. Sure, the butter-drenched, marshmallow-topped kind was fun as kids, but now we're about that cruelty-free life. Besides, yams are packed with enough natural sugar, that they don't need marshmallows to be great. 
To make a vegan-friendly version, all you need to do is peel and chop three large yams or sweet potatoes into ¼ inch chips and set them aside. Then, comes your syrup. To create, you need to combine either ½ cup Earth Balance (vegan butter) or coconut oil, 1 tsp vanilla, ½ cup sugar, ⅓ teaspoon cinnamon, and a ⅓ cup of water in a saucepan over medium heat. The mixture will be thick and caramel in color, which is exactly what you want. Next, add in your sweet potatoes, make sure they're thoroughly coated with the mixture, lower the heat, then cook for 45 minutes (or until they're soft, whichever comes first)! 
Serve them hot, topped with an extra dash and cinnamon and sugar.
Frozen Peanut Butter Cups
Peanut butter cups are the perfect dessert to bring to holiday parties. Since we've left our Reese's days behind, we'll just have to make our own vegan peanut butter cups. Don't worry, they're just as delicious, and oh, so economical! Better yet, this particular recipe only takes three ingredients: 14 oz of dark chocolate chips, sugar, and one jar of crunchy peanut butter. 
Start by melting 8 oz. of dark chocolate chips either on the stovetop or in the microwave, then stir in sugar (to taste). The warmth of the chocolate should dissolve the sugar, so there's no need to place it back on the heat. Next, place a spoon full of chocolate into a full-sized muffin liner and stick it in the freezer until firm. While the chocolate is setting, you should give your peanut butter a good stir to aerate it. Once you pull your chocolate from the freezer, you should place a heaping dollop of peanut butter into each muffin liner and pop it back in the freezer. After that, melt and sweeten the other 8oz. of chocolate and repeat the first step. Finally, pop the entire muffin tin back in the freezer until the top layer of chocolate is firm! Serve frozen. 
With these two desserts, you're sure to be the star of any holiday party. With that said, we know there's an endless variety of vegan desserts out there. Share some of your favorites in the comment section below!
---