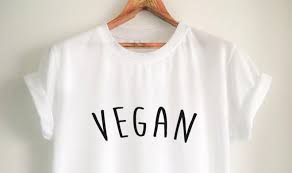 Where to Find Vegan-Friendly Clothes
By: Alia Savage
Living a truly vegan lifestyle means more than just not consuming animal products. It means being conscious of the effects all of our shopping habits have on the environment. As a relatively new vegan, finding clothing brands that align with my renewed values has been tough, but not impossible. If you, too, want to take the guesswork out of shopping, then consider investing in these four fashionable, vegan clothing brands! 
LOOMSTATE 
Loomstate is a beautiful, minimalist brand that serves both women and men. Not only are all of their products free of animal products, but they're also all made from organic cotton. This allows them to make clothes that have a gentler impact on the environment and also support local cotton farmers. 
ASOS
ASOS has had a few mishaps in the past, but now, they're leading the charge in the world of vegan-friendly fashion. Not only are their clothes youthful, stylish and affordable, but they've been increasing their commitment to animal-friendly clothing since 2012. And since March 2019, they have pledged to follow even stricter animal-friendly guidelines during the manufacturing process, going forward. 
INSECTA SHOES 
When faux leather is a thing, there's no justifiable reason to use the real thing. Insecta Shoes knows this! Their entire line of shoes is made from vegan leather and other recyclable materials. Though a pair of their shoes will easily set you back at least $100, the wide range of colorful styles more than makes it worth it! 
MATT AND NAT 
If chic faux leather bags and shoes are your thing, then you should check out Matt and Nat. Their motto is to "live beautifully." To them, this extends further than procuring positive social relationships; it means making an effort to preserve this beautiful world we live in, in every way. As far as shoes go, this means no animal materials and committing to using recyclable plastic in every design. 
ETSY
If you're not into national brands, ETSY is a great platform that hosts handmade clothing, accessories and other home essentials made by small vendors. Though every seller isn't vegan, Etsy does host a large collection of vegan, animal friendly clothing and accessories. Just make sure you read over the list of materials involved in each item before purchasing. 
Did you enjoy this article? Be sure to let us know by commenting below. And if you end up trying any of the above brands, we've love to know about that too!
---